Aqua deodorants : a wave of freshness on the shelves in Gabon and Ivory Coast
Aqua deodorants : a wave of freshness on the shelves in Gabon and Ivory Coast
Aqua deodorants have arrived on the shelves. Soft and pastel packagings, fresh, different perfumes … A bit of originality in the deodorant market!
With their refreshing and long-lasting scents, these deodorants are successful this summer with consumers in search of freshness.
Discover 3 addictive fragrances: a thirst-quenching exotic fragrance with fruity and aqueous floral scents for Aqua Azzura; a voluptuous fragrance with notes of rose and peony for Aqua Rosa; a tangy scent with citrus accents mingled with notes of jasmine blossom and orange blossom for Aqua Colonia.
These products have all been developed and manufactured in France.
A small overview in store at Prix Import in Gabon: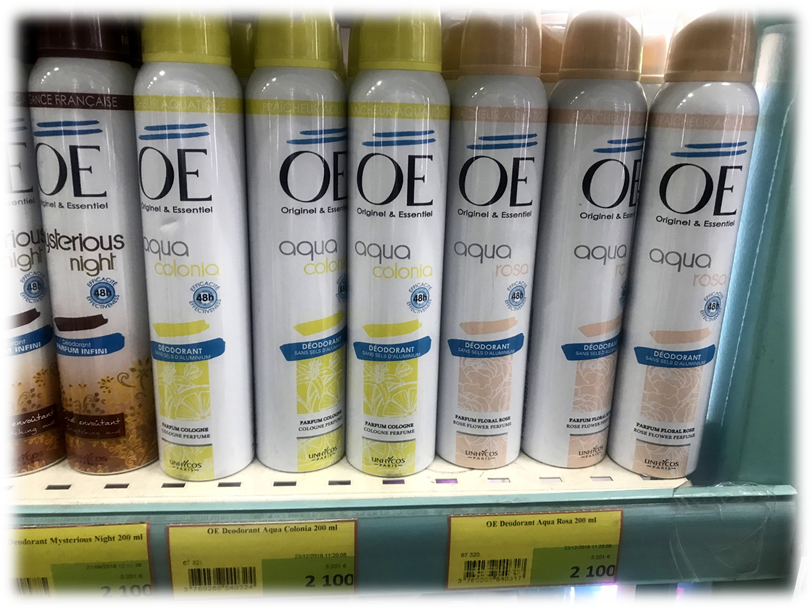 Prosuma in Ivory Coast gives pride of place to Oé and Oé men, with a 100% deodorant TG :