BACK TO BASICS WITH OÉ AUTHENTIC EAU DE COLOGNE
BACK TO BASICS WITH OÉ AUTHENTIC EAU DE COLOGNE
Famous for 300 years, the Eau de Cologne is an indispensable of perfumery which seduces men and women. Authentic, classic and timeless, the Eau de Cologne provides a feeling of freshness and well-being.
Considered at the time as a « miracle cure », it is composed by a mixture of essential oils and alcohol which makes it a very fresh and light perfumed water.
Traditionally, the real Eau de Cologne is built around essential oils of bergamot and other citrus as well as herbs (thyme, rosemary) and neroli (extracted from the Bigaradier orange blossom).
Rediscover with OÉ the authentic fragrance of the Eau de Cologne with its new product : Authentic.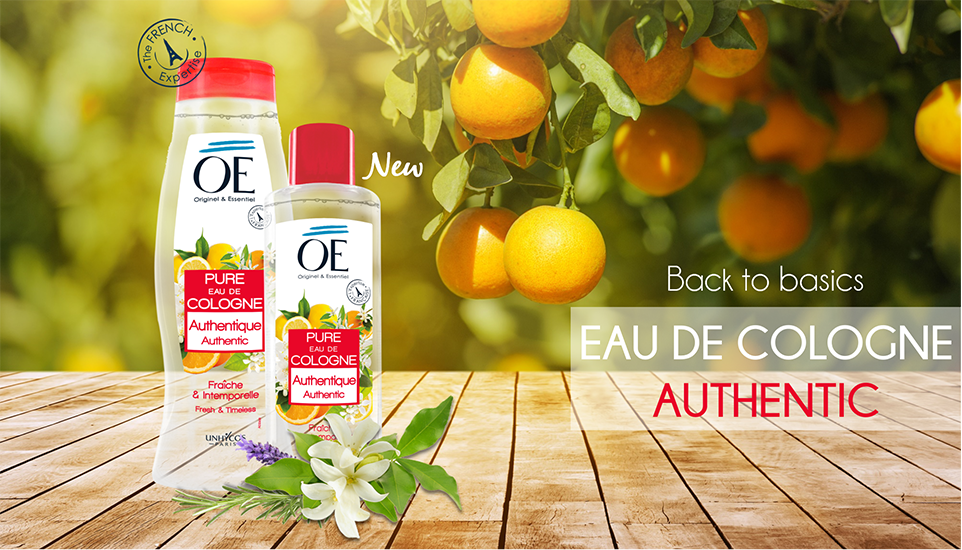 A timeless and sober fragrance but also fresh and tonic
The bergamot and orange freshness linked to neroli elegance and aromatic notes of thyme. A cedar woody background full of nobility. A sublime reinterpretation of the classic Cologne fragrance.
Authentic Eau de Cologne is available in 2 sizes : 500ml glass bottle and 600ml plastic bottle.