The "Parfum INFINI" range, let yourself be carried away…
The "Parfum INFINI" range, let yourself be carried away…
A must-have brand of perfumed deodorants
OÉ is a key player in the perfume deodorant and fragrance market. Since 1998, the brand has worked with great French perfumers and offers its customers delicate fragrances that transport them into real olfactory worlds. Our iconic range with "scented freshness" seduced women for several years. Each reference comes in deodorant spray, roll-on antiperspirant and eau de toilette.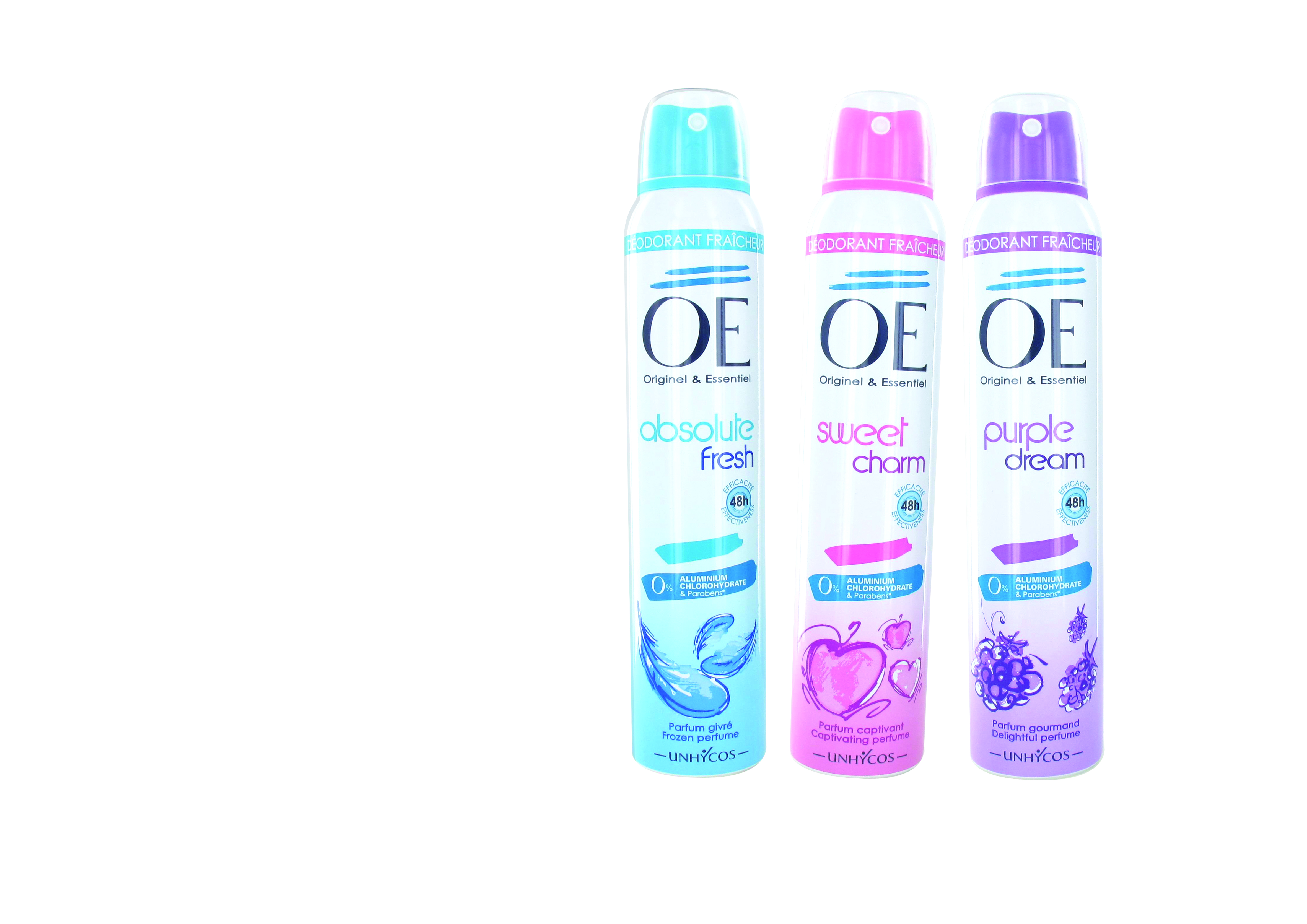 The 3 best-sellers : Absolute Fresh, Sweet Charm et Purple Dream
PARFUM INFINI : a refined, sophisticated range that stays like a real perfume could do it.
In 2016, the brand is developing the market with more refined, more sophisticated and persistent perfumes. They are directly inspired by selective perfumery. The OÉ new range of deodorants and perfume waters entitled "FRAGRANCE INFINITY"is ultra-lingering fragrances with an infinite scent…
In 2019, the range expands to continue to meet the current desires of consumers. OE introduces very feminine scents with floral and fruity fragrances. A packaging with a very sparkling design and trendy colors dress every reference. The result is a range full of poetry and gaiety that will leave no one indifferent.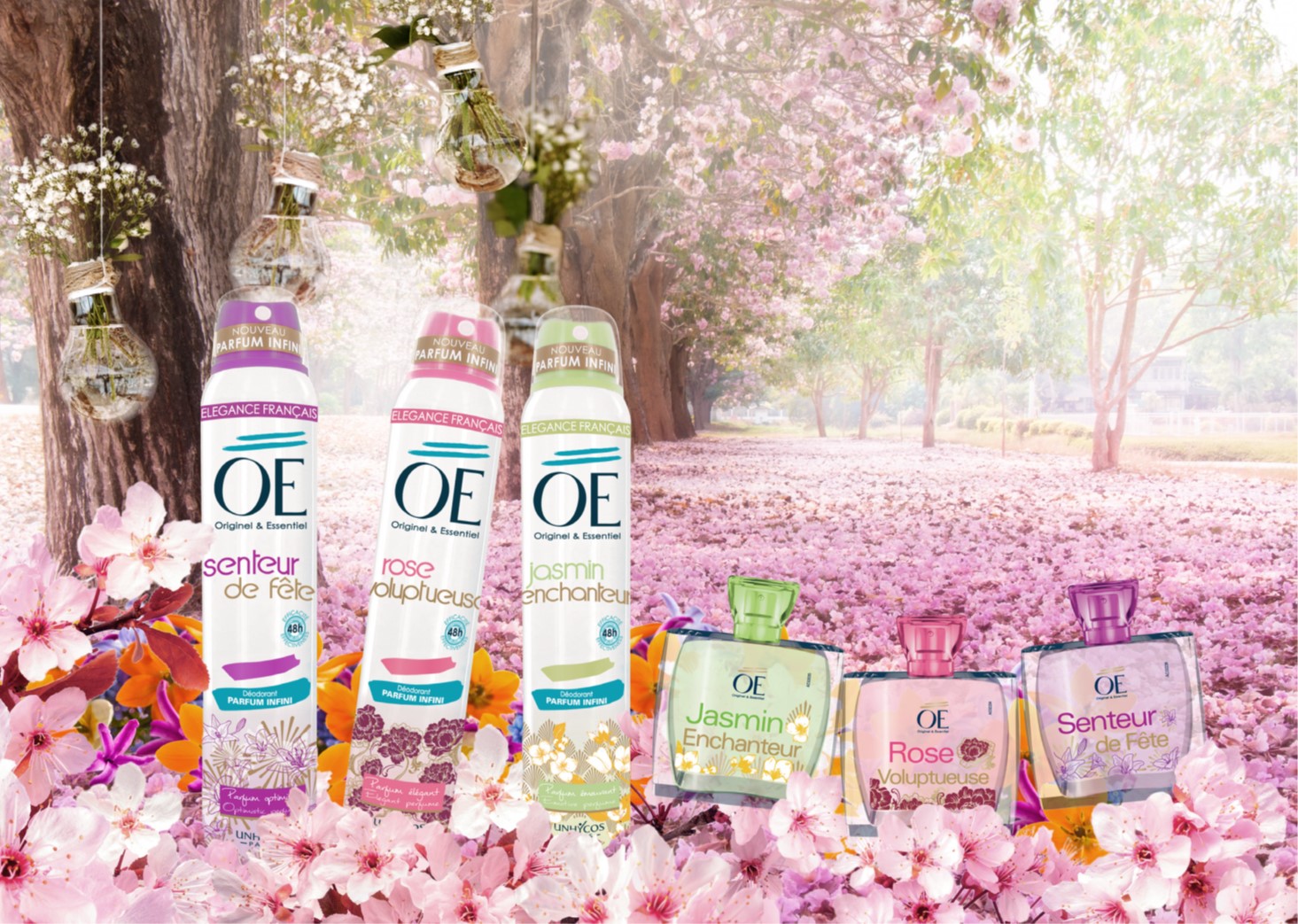 Parfum Infini : Let yourself be carried away…
3 new fragrances in Deodorant and Eau de Parfum
Three new fragrances with enchanting names complete the range "PARFUM INFINI" and are available in both Deodorant and Eau de Parfum:
Scent of Feast: An optimistic scent with hints of plum, vanilla and blond wood
Head notes: Mandarin, Rose, Jasmine Sambac, Coffee
Heart Notes: Praline, Cedar, Peach, Tonka Bean
Base Notes: Vanilla, Musk, Sandal, Patchouli
Enchanting Jasmine: A moving fragrance with hints of honey, jasmine and patchouli
Head notes: Honey, Coffee, Pear, Bergamot
Heart Notes: Jasmine, Plum, Orange Blossom, Almond Blossom
Base Notes: Vanilla, Caramel, Patchouli, Cedar, Musk
Voluptuous Rose: An elegant fragrance with notes of silky pink and cedar wood from the Atlas
Top notes: Bergamot, Clove
Heart notes: Raspberry, Plum, Rose, Jasmine, Freesia
Base Notes: Cedar, Iris, Saffron, Tonka Bean, Vanilla, Musk
Come quickly to discover them in store and succumb to their fragrances with infinite scent…